Our lesson series cover extensive theory, blues and rock soloing technique, finger-style and acoustic guitar, fretboard theory and also ear training - to help you learn it all that much faster.

It's like having 20 great guitar teachers on call 24 hours a day.

---
"The lessons have helped me tremendously. It takes me back to the simple fundamentals that reinforce how important the basics of position and understanding the scale patterns. The exercises really give you a mental and physical workout. I really impressed myself after the first week. Not only have I applied the techniques to guitar, but I also transpose the scale and technique to my mandolin exercises. I have been amazed !!!! The simplest of exercises (and workouts) are making me a better musician."

Gary Moon - Loganville, GA
---
Todd Butler Series - Beginner to Advanced
Todd Butler is a seasoned TV and Radio performer as well as a prolific Recording Artist and professional teacher, and we were lucky enough to sit him down between tours and get him to show you the whole program for Finger Style Guitar - from beginner to advanced.

​Even if you're an absolute novice, you'll be able to start right in with this lesson series because Todd starts at the very beginning - and goes crazy from there.
Flatpicking

T​he entire process of flatpicking the guitar. From the most basic scales and arpeggios right down the road to hot pickin' phrases.​

Fingerstyle

These Finger Style secrets will have you playing some amazing guitar pieces that will blow your friends away!

Todd first teaches you a Finger Style technique - and then expands on it with tricks and tips to color it in.
He then takes that technique and teaches you a song (that you have probably heard) so that you can use what you've learned in a fun, meaningful way.
​
---
---
Great Rock Solos

How would you like to play some of rock's greatest guitar solos exactly the way they are on the album? Devo Carillo breaks them down for you note for note AND backs it up with a complete set of tabs.
​

Ultimate Blues Primer​

This intro to the blues give you all the basics, shows you how to play some very cool solos and then you can work it out with a live band on stage - everything but a lead guitar player.
​
---
Ultimate Fretboard
Unlock the logic of the guitar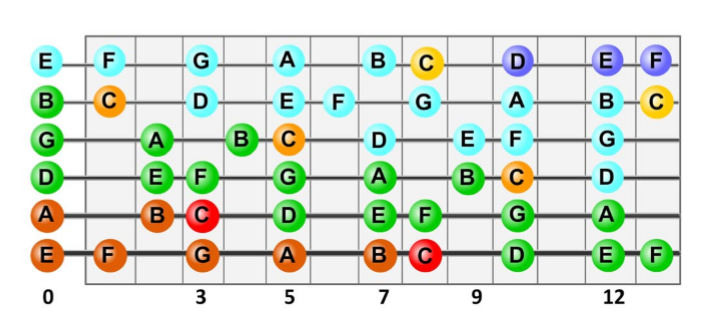 Learn the secrets the PROs use to learn any scale or arpeggio quickly, learn any chord quickly, and how to play ALL modes of the major scale. In a very short period of time you will be able to play in different forms in different keys ANYWHERE on the fretboard.
​
---
Project X: The CAGED System

This is a complete examination of the CAGED method which allows you to play in modes in any key anywhere on the fretboard. This is a HUGE program of study supported by charts, backing tracks, printed materials and bonus videos which will teach you to be a pro-quality soloist - if you can get through it all!
​​

Amazing Guitar 2.0

18 Power packed video lessons guaranteed to skyrocket your guitar playing - backed up with a complete workbook to speed up the process.
​​
---
"I have tried on and off for years to play the guitar, would play a while, get frustrated and sell everything. I purchased both the Ultimate Fretboard Guide as well as the Amazing Guitar DVD, and my interest is through the roof, I can't put my guitar down, I feel I am progressing like I NEVER have before, after 100's of dollars in books, 1000's of dollars in guitar lessons, all which did nothing but frustrate me! Thanks so much for showing me the way it is really supposed to be done!"
Thanks,

Jim Eismon - Philadelphia, PA